AAF&G has been a part of the Annapolis community since 1935 and has been located in the Saint Margarets area since 1939. In that time, we have cultivated our grounds and ranges, membership, and community relationships by providing facilities, education, and training to people interested in firearms safety, hunting, and recreational shooting sports.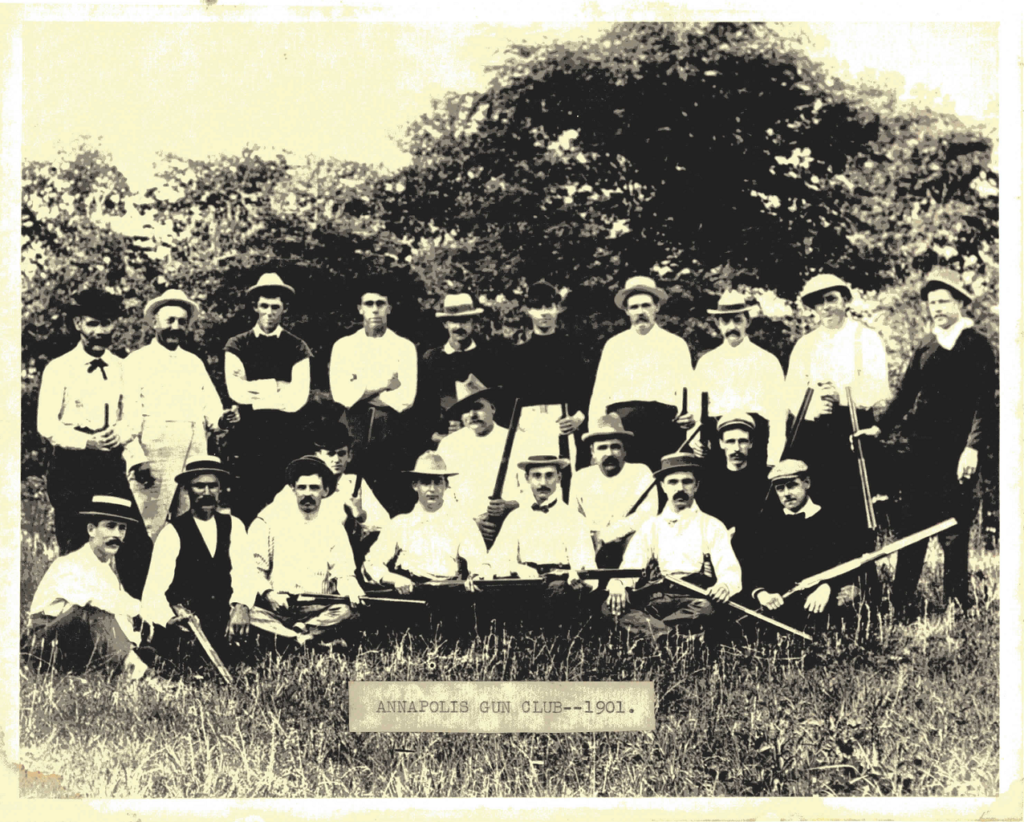 Objectives
As stated in the Association Bylaws, the purposes and objectives of AAF&G are:
To promote and project a positive image of private individual firearms ownership through the safe and responsible conduct of shooting on all ranges and through programs, courses, leagues, tournaments, and other activities, sanctioned and/or sponsored by The Association that would promote and project such a positive image.
To conserve the natural resources of our Nation.
To sponsor and support legislation that furthers the purposes and objectives of this organization and to oppose that which is adverse to those purposes and objectives.
To promote the impartial enforcement of game laws.
To encourage means to preserve or increase the supply of game fish by stocking, elimination of pollution, and the application of modern, scientifically tested methods to the improvement of woods, land, and water areas of the State.
To engage in all types of social activities having any connection whatsoever with the maintenance and operation of The Association or that will financially or otherwise further these objectives.
To promote and encourage friendly relations between land owners, farmers, and sportsmen.
To encourage and influence, by personal conduct and joint effort, a public regard for game and fish protection and conservation.
To make contracts, buy, sell, and own property, and do everything necessary to carry on or accomplish the foregoing purposes.
To promote and preserve the continued viability of the association and its activities.